We have a great, new way to manage your notifications in the dashboard. All of your notification settings are now centrally located under Account ➡️ Settings ➡️ My Notifications.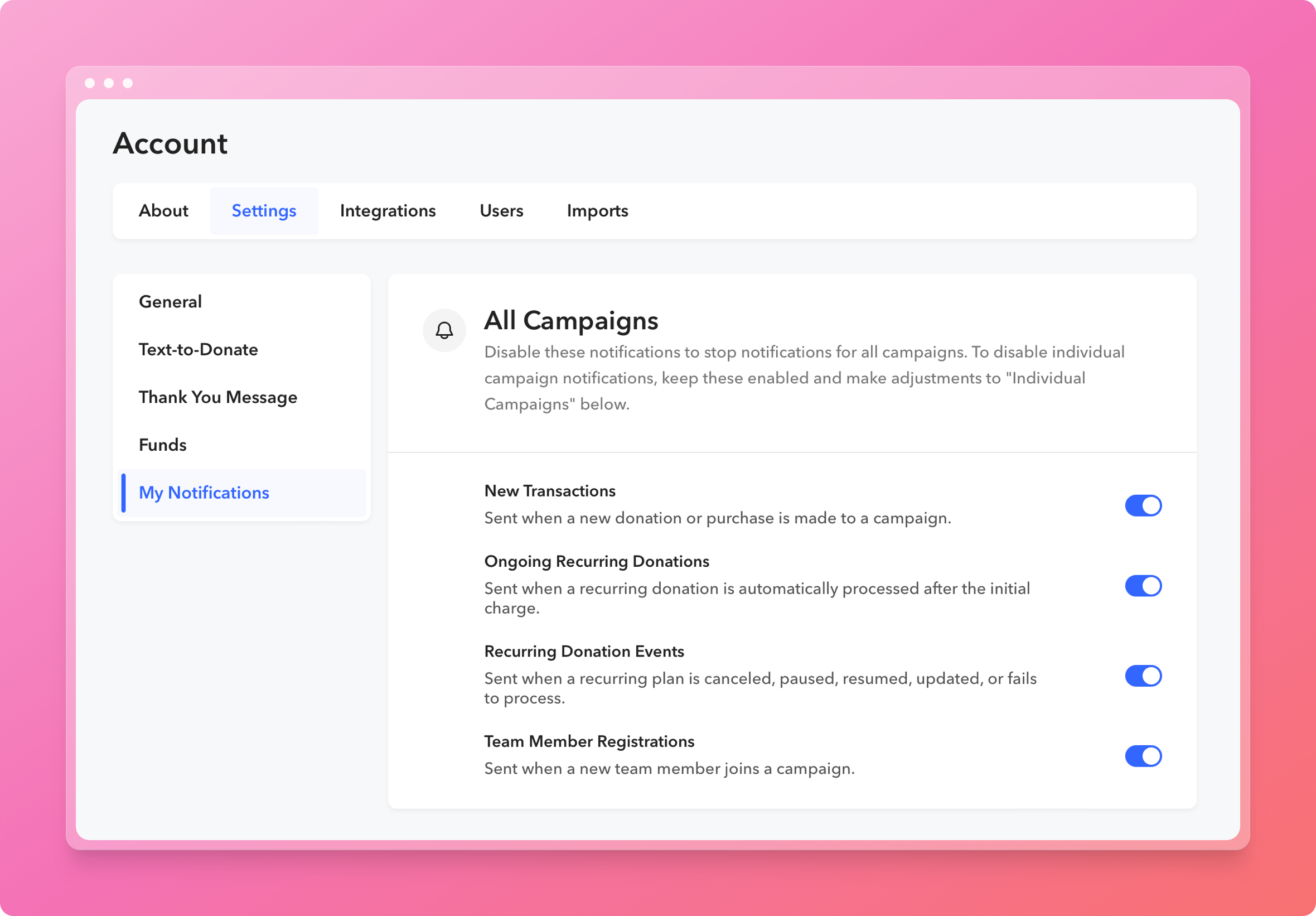 Gone are the days of navigating to each campaign to manage its notifications—manage all of your campaigns individually under "Individual Campaigns".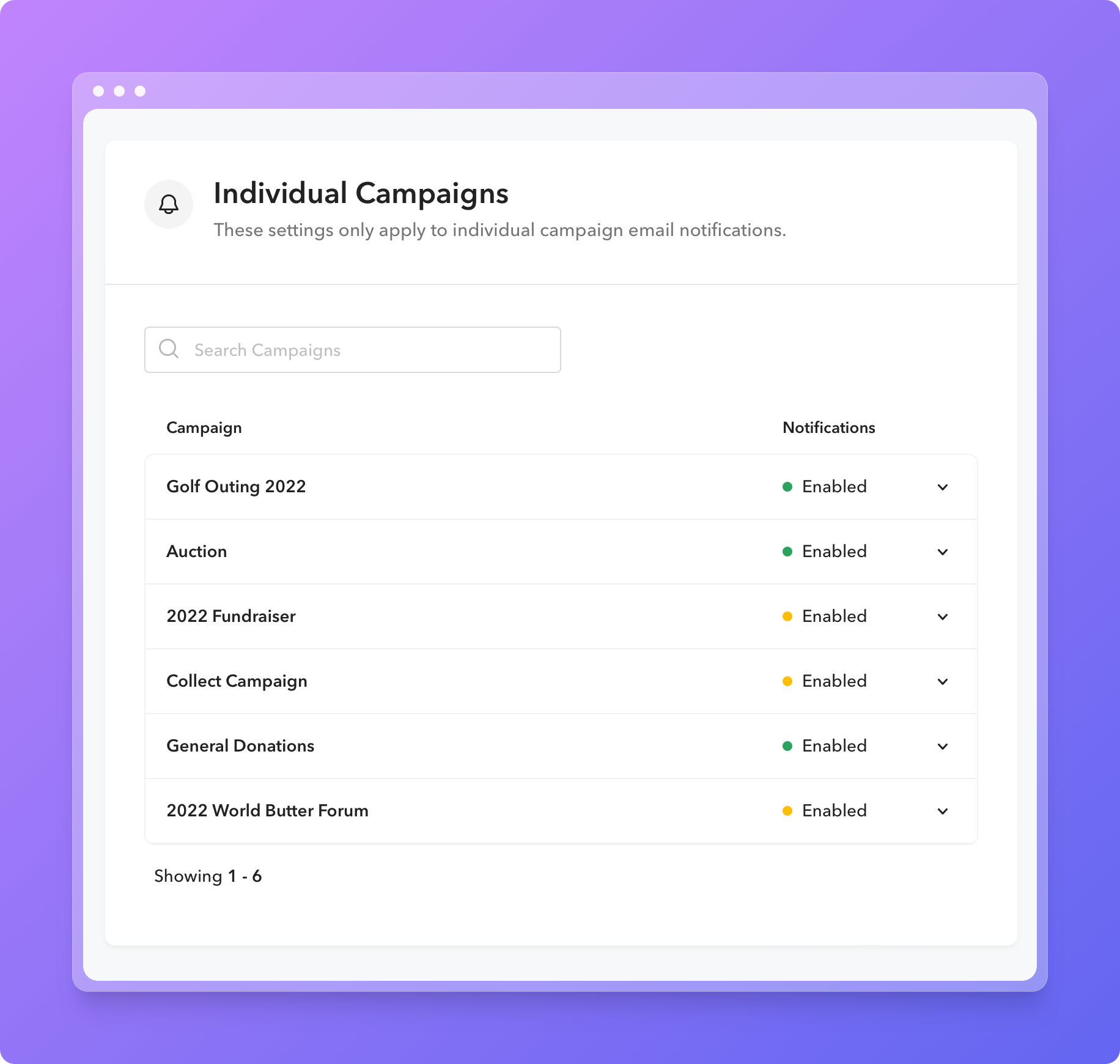 We also added toggling notifications on/off account-wide as a special treat! No need to manage campaigns individually unless you really need to.
🎛
New Notification Controls
We expanded the notifications that are within your control. In addition to being notified about new transactions, we added the following:
Ongoing recurring donations

- Sent when a recurring donation is automatically made to a campaign.

Recurring plan event

- Sent when a recurring plan is: canceled, paused, resumed, updated, or fails a transaction.

Team member registered

- Sent when a new team member joins a campaign.
Along with these updates, we took the liberty of updating the Account Settings navigation to be more intuitive. The "Branding" and "Landing Page" tabs are now sub-tabs under the "About" tab. The "Tools" tab has been broken up and redistributed as sub-tabs under the new "Settings" tab, which is also where you'll find "My Notifications".