Our team combed through hundreds of websites on different platforms and worked to expand compatibility with Widgets. We're proud to announce that we are now the only fundraising platform to offer native popup donation buttons on Wix, GoDaddy, Wordpress, Weebly, and many other website builders.
In addition, we've made the following improvements and bug fixes:
A Wordpress plugin is now available for download here, making it easier to integrate Widgets with Wordpress.
Widget buttons can now be attached to an existing button on a website
Widgets buttons now ensure custom CSS on your site won't interfere with font sizes or colors of your widget
Buttons now support a border radius from 0px to 30px
Resolved sizing issues with widgets that caused scroll on mobile or oversized widgets on mobile
Advanced merge fields in Engage
We've added support for new merge fields in Engage, available for both email & text. First, you can now use any of your contact custom fields directly in your messages. Second, we've added some handy donation related fields, including:
Last donation amount
Last donation date
Largest donation amount
Largest donation date
Total donations this year
Total donations last year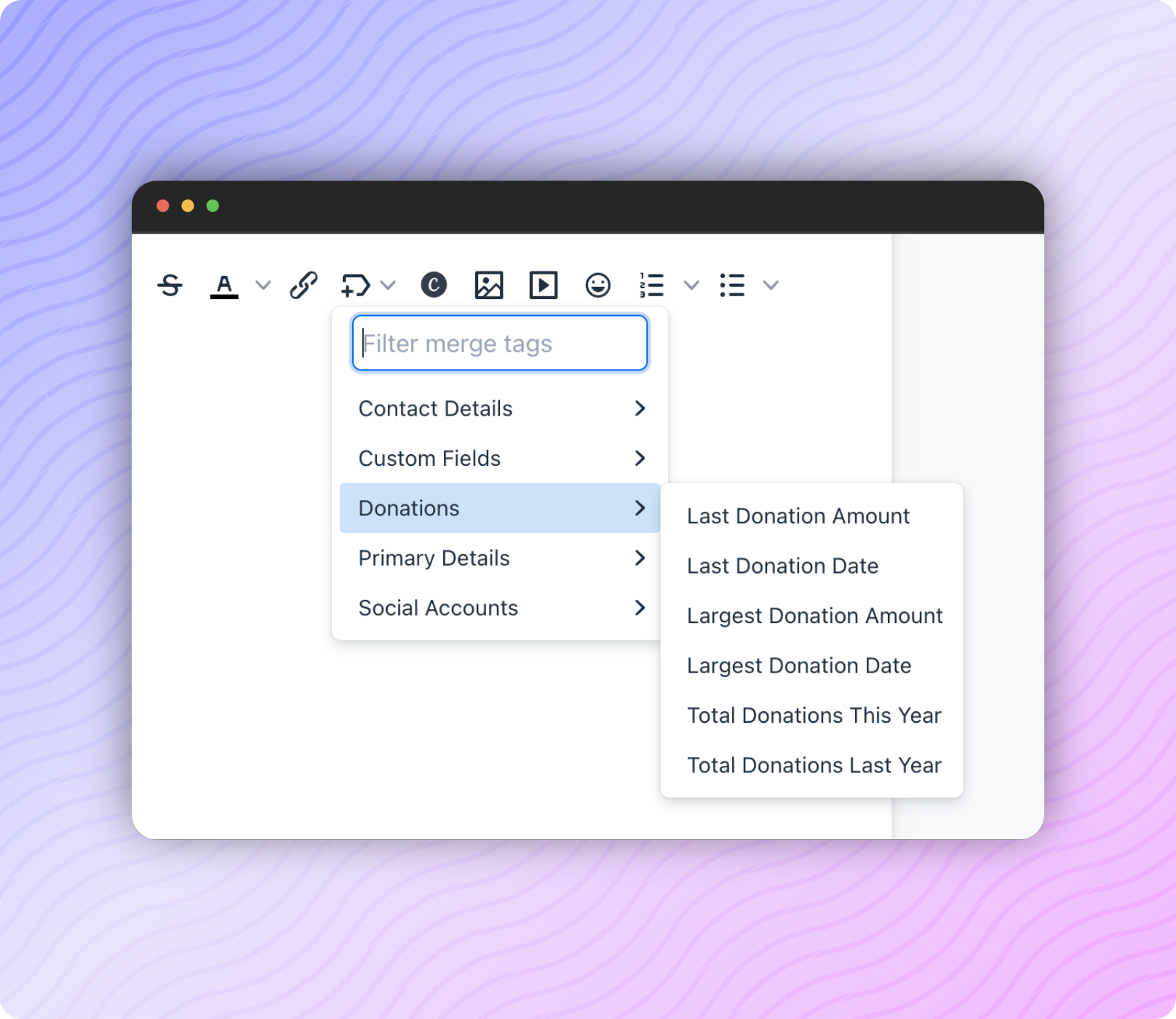 Other enhancements and bug fixes
In the contact annual giving report, we will now indicate transactions that have been refunded.
You can export transactions for a specific contact from their contact detail page.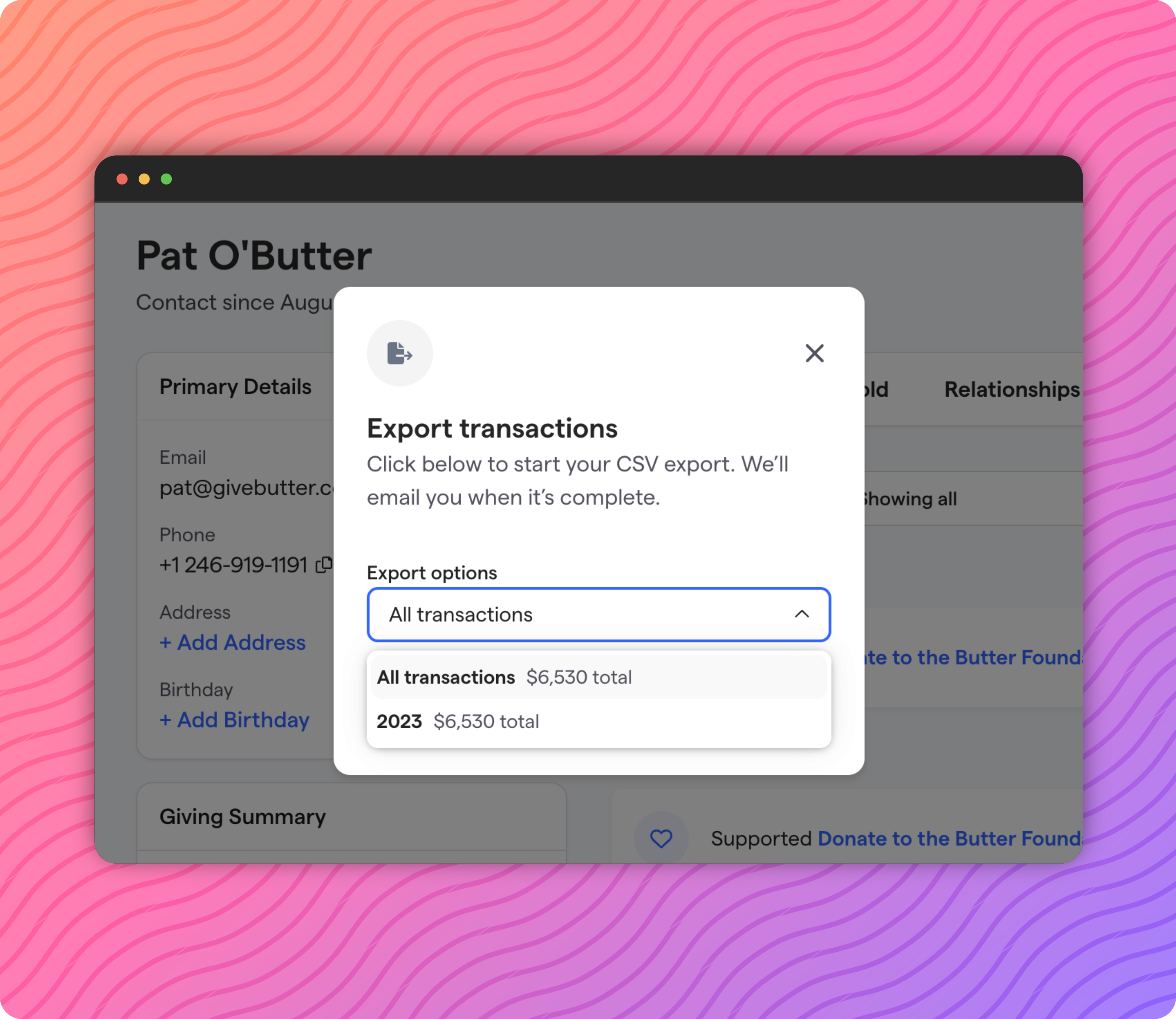 Fixed an issue that was causing Images to be sized incorrectly in the Outlook email client
Fixed an issue that prevented bidders from registering with an international phone number. We now accept numbers in the E.164 format
Added HTML editing to campaign story WYSIWYG editor
Fixed an issue that did not allow reuse of a custom field title if it had been deleted or archived