Add 1:1 relational texting
Add two-way texting to Engage.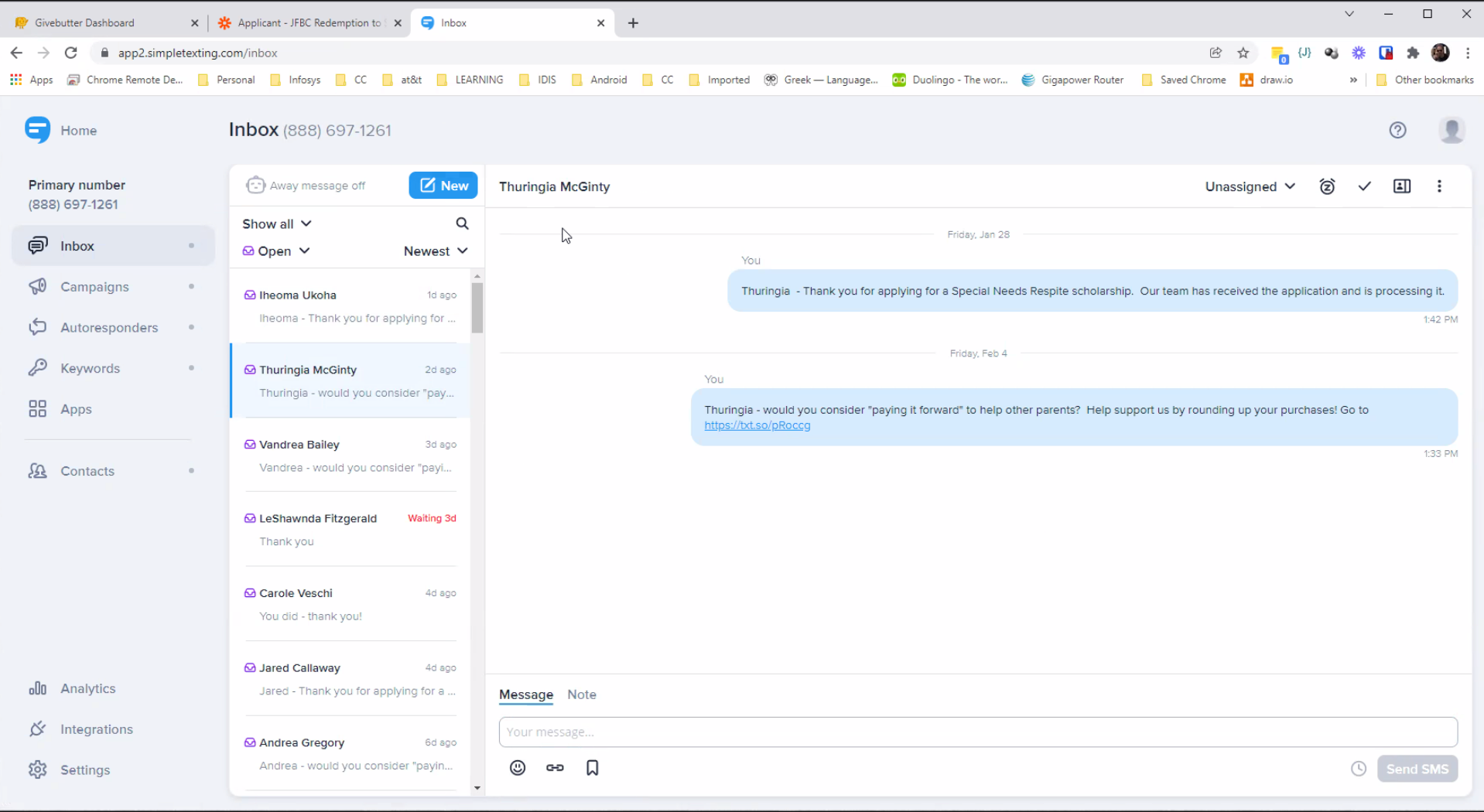 Merged in a post:
Push SMS to individuals from their Contact Profile OR Engage
Context: In a previous year when we used BetterUnite, we used push SMS to engage with individuals at our event. We could visit their constituent profile and send an SMS directly from there or we could target ONE person in the area where we sent emails and SMS.
Doing this allowed us to interact in a more personal way. We could let Jane Doe know she was a raffle winner and her items were available for collection without needing to blast it to an entire mailing list. Or if John Doe need a resent copy of some small details, we could resend to him specifically.
It was exceptionally helpful and gave us control over how and when we contacted people that didn't require us inundating countless others with unnecessary information (or creating a hundred segments with only one person per segment).
This feature would be a perfect fit on GiveButter considering the emphasis on genuine human engagement to inspire change. 💛